On 14 december 2019,  20.15 you can listen to our Oriëntal concert in the Bergkerk, The Hague. An evenning with special music, like the violin concerto '1001 Nights in the Harem' by the Turkish composer Fazil Say. Other pieces on the programme are the Aladdin Suite by Carl Nielsen and 'The Enchanted Lake' by Anatoly Lyadov.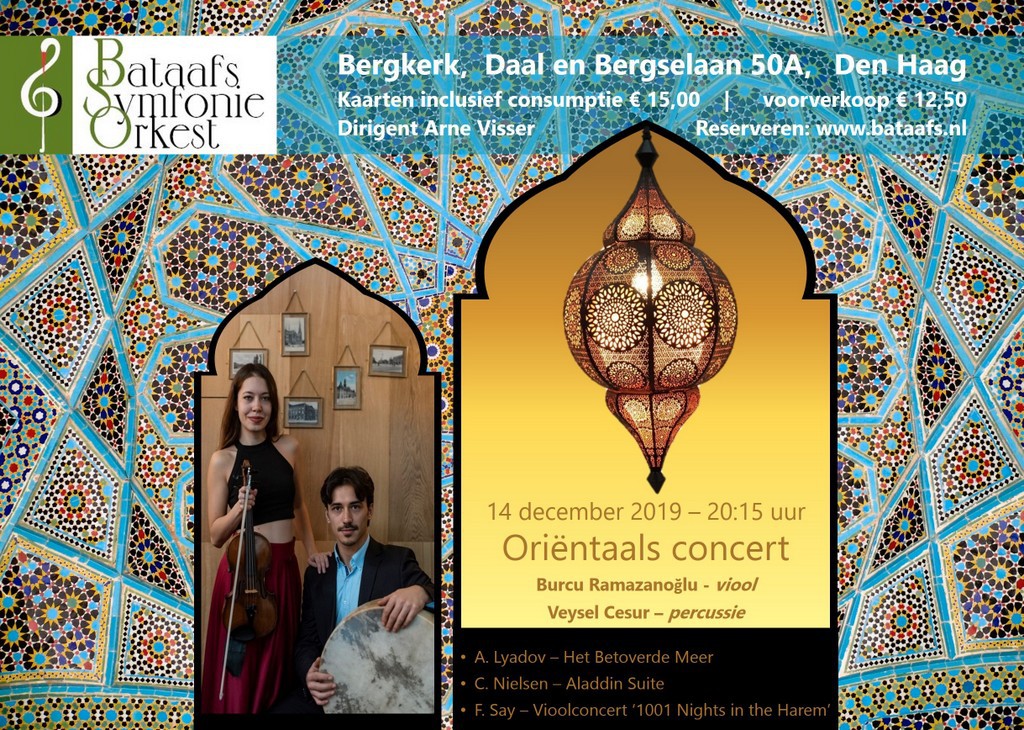 For this special concert, you can book tickets here>>
Please also keep an eye on our (Dutch only) Bataafs Facebook page>> for more news about this concert!