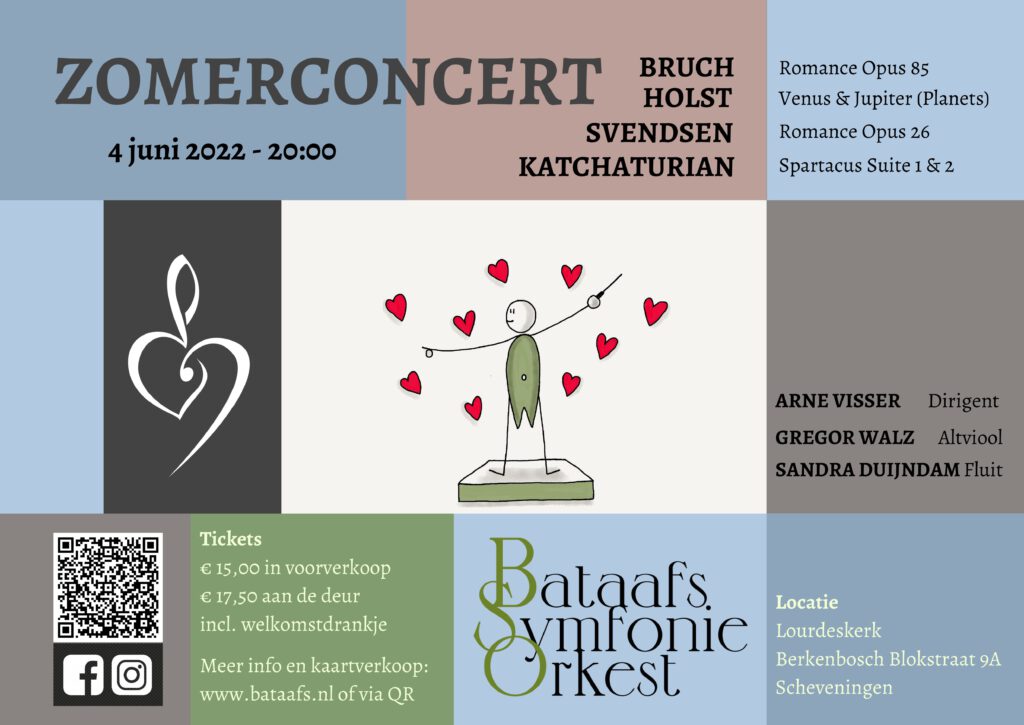 Zaterdag 4 juni Zomerconcert om 20.00 uur in de Lourdeskers in Scheveningen. Het concert heeft als rode draad 'liefde'.
Enkele kaarten voor dit mooie programma zijn nog verkrijgbaar aan de zaal.
Saturday 4 June Summer concert from 8 pm in the Lourdes church in Den Haag Scheveningen. 'Love' is the common theme in the programme.
Some tickets for this beautiful programme are still available at the entrance.