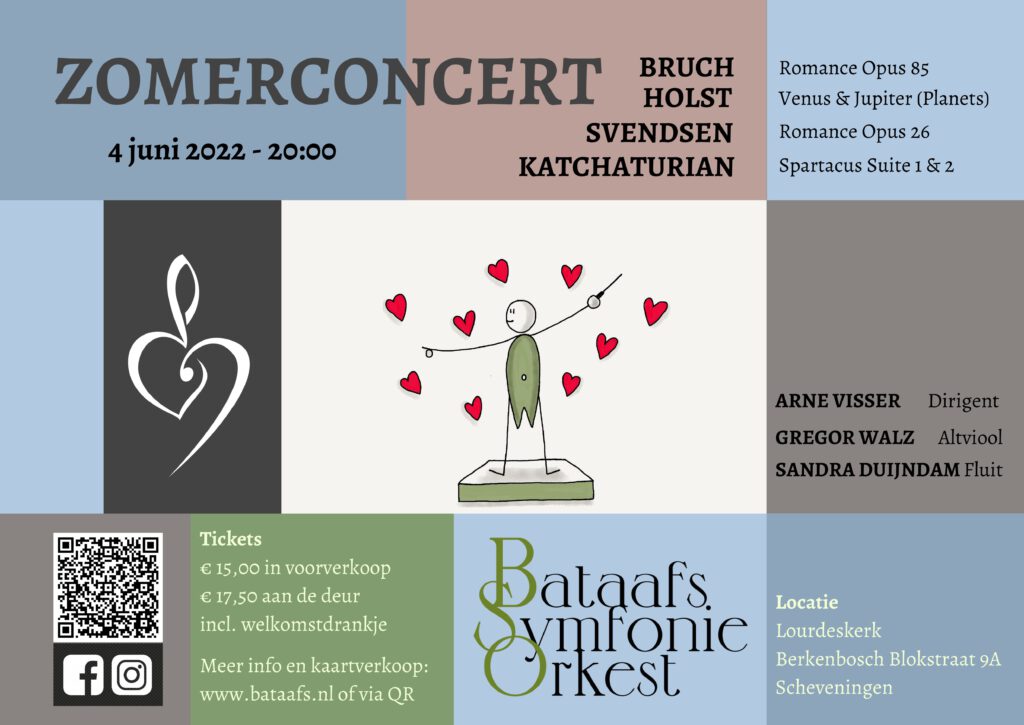 Zaterdag 4 juni Zomerconcert om 20.00 uur in de Lourdeskers in Scheveningen. Het concert heeft als rode draad 'liefde'.
Kaarten voor dit mooie programma kosten €15,00 in de voorverkoop en €17,50 aan de zaal.
Kaarten reserveren kan via de QR code of hier>>
Saturday 4 June Summer concert from 8 pm in the Lourdes church in Den Haag Scheveningen. 'Love' is the common theme in the programme.
Tickets are available in advance for €15,00 and at the entrance for €17,50
Book your tickets via the QR code or here>>
Je kunt ook een e-mail naar info@bataafs.nl sturen met het aantal kaarten dat je wilt reserveren, en op welke naam. Wij sturen je dan een betaalverzoek. Na ontvangst van je betaling is je reservering definitief.
You can also send email to info@bataafs.nl and let us know your name and the number of tickets you require. We will then send you a payment request. After we receive your payment, your booking is confirmed.